Entertainments during summer at the Lez-Eaux campsite
Concerts while having an aperitif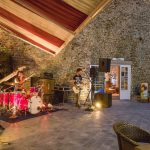 Each summer, we do have a concert twice a week, aperitif where you can discover and listen to rock, pop and variety musicians. The concert is going to be at the pub's terrace of the Château de Lez-Eaux campsite at 8pm. You can ask at the reception for the program while staying in our institute.
Market with local products and artisans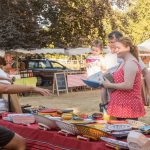 You do have a rendez-vous each Tuesday starting at 5 pm just in front of the castle to meet artisans who sells local products.
The aqua-tonic wake up in the indoor pool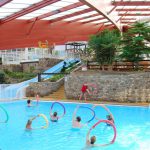 Looking for a sporty wake up ? We are waiting for you each day (except Saturday) at the indoor swimming pool where our facilitator is leading a gym lesson in the water with music, in a family and nice atmosphere.
The kids club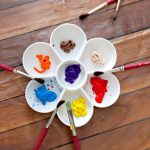 In july and August, kids from 4 to 12 are received by our  facilitator at the kids club. Many activities to entertain your children: games, creative and manual activities, paiting…
The kids club is open everyday (except saturday and sunday morning) from 9.30 to 12 am and from 2 to 5 pm.
Book your massage for a relaxing time.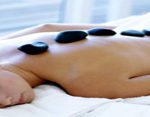 If you're willing to have a fully relaxing time, make an appointment at the reception with our masseuse who is there every Tuesday. You can also book in a thalassotherapy institute "Prévithal". You can have information at the reception of the campsite.
Beauty cares at the Lez-Eaux campsite
A beautician is at the campsite on Monday (in July and August). Booking is required at the reception of the campsite. In low season she is avaialable on Friday afternoon and saturday morning (booking in advance is required).
Sports fields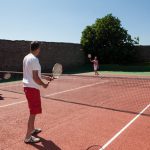 For begginners or advanced, for children and adults; many sports fields are offered at Lez-Eaux: football, home-ball,volleyball, pétanque, fitness park, table tennis are available for free.
You can also rent bikes at the reception
Register at the reception to book the tennis court. you can buy tennis balls at the reception. We'll be pleased to lent you raquettes.
Tennis court is rented per hour for 2€50 in low season  and 5€ in July and August
Running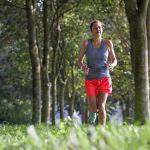 For whom willing to have a sporty stay during the holyday. There is a footing lesson with a facilitator who will lead you through the Manche's countryside.
Hiking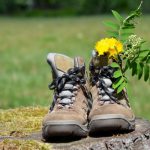 You can be leaded by a facilitator for a hike, to discover the typical beauty and the charm of our region.
The fishing lake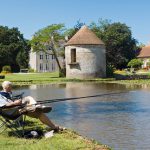 The fishing pond is situated in the middle of the campsite. It was a natural pond which as been transformed into a fishing lake in 1850.
Debutant fishermen can discover the pleasures of fishing and those more experienced anglers can practice their passion. There are roach, eels and carps.
Fishing is free for everyone. Do not forget your equipment.